Région

Bourgogne-Franche-Comté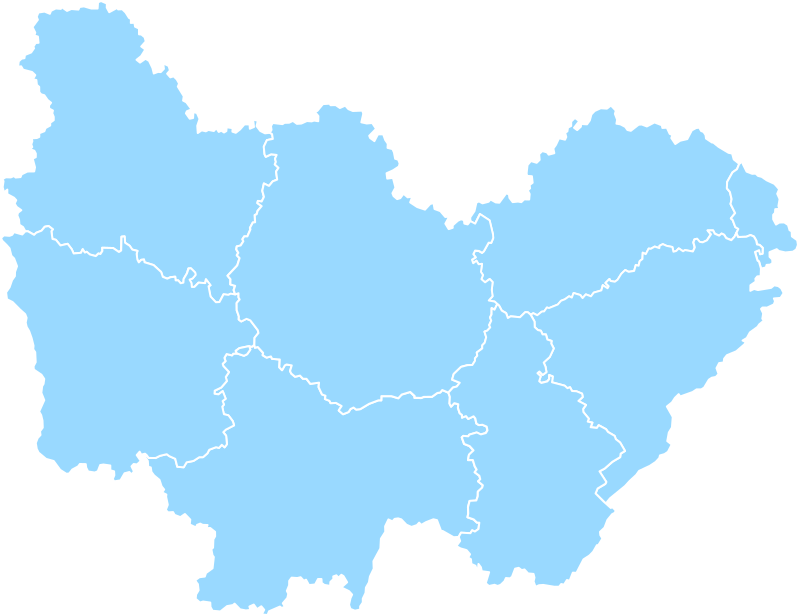 A major region for both wine and cheese
Wine-growing, cattle farming, and milk production are the three pillars of agriculture and the food industry in Bourgogne-Franche-Comté.
Three main sectors form the structure of the Region's agri-food economy: wine growing, then milk production and cheese-making, and finally, cattle farming and the meat-packing and processing industry.
All together, the food industry's exports add up to €2.5 billion – nearly half of which is for wine.
With world-renowned wines from Chablis to Côtes de Nuits and Côtes de Beaune via Saône et Loire wines, 60% of the wine sector's revenue1 is from abroad. The European Union represented 39% of the market in 2015. Outside of the EU, three countries – the USA, Japan and Canada – account for 42% of the export market.2 Over 95% of this lush and varied wine offering has an appellation.
The Region is also known for its many cheese appellations. That activity is highly concentrated in the "AOP massif du Jura" zone, where small farms produce the renowned Comté – the first cheese to be granted an AOC (Appellation d'origine contrôlée), back in 1958 – as well as Morbier and Mont-d'or. All together, dairy products generated €1.2 billion in revenue.
To promote the agri-food sector, in 2018 the Region and the national government created a Regional Agri-Food Orientation Committee whose role is to promote collective actions for farming structures, with themes like R&D and developing exports.
To help small businesses and midcaps conquer new international markets, the Region offers various forms of financial assistance, including a cash advance to cover the wages of an export manager hired on an open-ended contract3.
In addition, the Innov'export scheme4 helps businesses with their expenses in developing exports, like participating in fairs and missions abroad. The cost of getting products approved or made compliant can also be covered by the Region.

1 – €1.95 billion in 2016. Source Agreste March 2017 Bourgogne-Franche-Comté grape- and wine-growing sector
2 – Source Agreste March 2017 Bourgogne-Franche-Comté grape- and wine-growing sector
3 – Refundable advance capped at €50,000 per first year dedicated employee
4 – Reserved for companies with fewer than 250 employees, with turnover of no more than €50 M